Research with ACT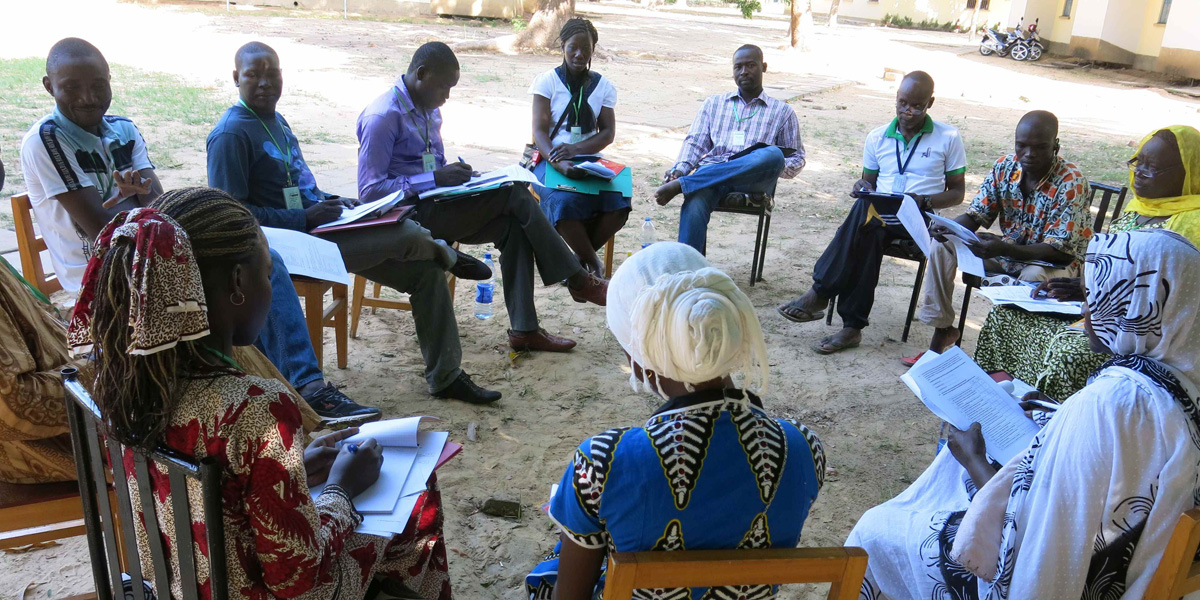 Namibia Initiative of the State of Baden-Württemberg
ACT actively participates in the Namibia Initiative of the State of Baden-Württemberg with the aim of establishing several scientific and cultural cooperation projects between Namibian and Baden-Württemberg partners.

"Nobody becomes poorer, instead everybody becomes richer", minister Theresia Bauer said, when the family bible and the whip of Nama leader Hendrik Witbooi were restituted to the Linden-Museum in Namibia in spring 2019. Furthermore, the current debate on restitution, not only in Baden-Württemberg but in whole Europe and on the African continent, is about shaping present partnerships in a way, that the refurbishment of the common colonial past and history respectively will lead to a sustainable future – for both sides. This first restitution of cultural goods by the state of Baden-Württemberg in particular showed how full of prerequisites such an exchange and dialogue with partners from the "Global South" can be, particularly in consideration of historical linkages and the effort to deal with it. In the end, it is about taking on ethic-moral responsibility in our international relations as much as possible. That is what the Namibia-Initiative of the State of Baden-Württemberg stands for. It aims to establish several scientific and cultural cooperation projects between Namibian and Baden-Württemberg partners. This intention is currently promoted with 1,25 Million Euros. In this frame, the Department of Social and Cultural Anthropology at the University of Freiburg under the direction of Prof. Dobler in cooperation with the Department of Sociology at the University of Namibia plans an exchange between students about colonial and postcolonial science. Furthermore, the University of Freiburg, in cooperation with the University of Education Freiburg (Prof. Dr. Susanne Kuss), will take part in developing and organizing a Namibia conference in Freiburg in 2022 for the State of Baden-Württemberg.
Debate on Looted Art & Restitution
ACT beteiligt sich an der Debatte um Raubkunst & Restitution: Europas koloniales Erbe in Afrika
How should Europe deal with its colonial past in Africa? Since the "Report about the restitution of African cultural heritage" by the scientists Felwine Sarr and Bénédicte Savoy to President Macron, the debate on African cultural goods in European museums has been re-ignited: isn't most of it looted art that must be restituted? European museums own countless African objects, looted by European colonial masters. Now, many discussions about restitution are taking place. But there is more to it: it is about justice for those who experienced mischief – a discourse about apologies and compensations. Thereby, the hitherto debate is still marked by Eurocentric perspectives, by ignorance of the African museum landscape or the local importance of the artefacts, as well as by euphemism like "common heritage". How can African expertise be consequently involved in negotiations? Which chances offer common research works and museum cooperation to overcome stagnancy for decades in this debate? And how can sciences handle their mediation mandate and "free the debate from the museums"?
More on this topic:
---
---
---
Presentation: Benedicte Savoy (TU Berlin) - "Zurück in die Zukunft. Die Restitution afrikanischer Kulturgüter aus historischer Sicht"