African Studies at the University of Freiburg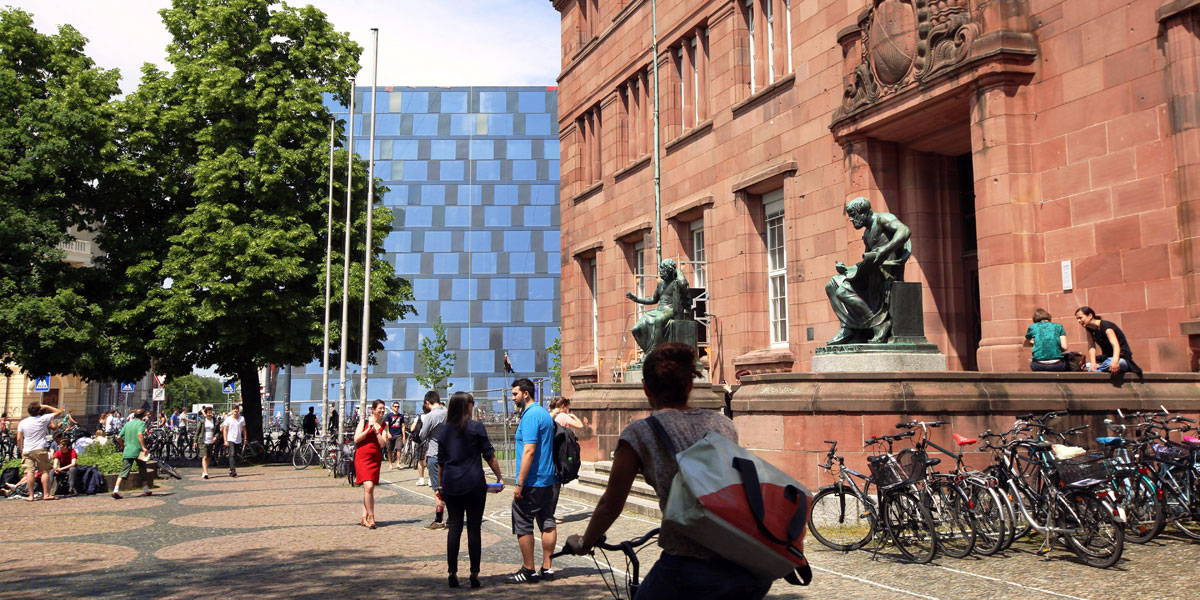 Faculty of Biology
Biodiversity- and Ecological Studies
Numerous projects (student excursions included) and partly long-term examinations and cooperations.
Countries - Scientific Institutions

1. Côte d'Ivoire

Comoé Research Station in Ecology (Comoé National Park)
University Nangui Abrogoua, Department of Natural Sciences (UFR SN), Abidjan
2. Togo
Université de Lomé, Faculté des Sciences, Département de Zoologie et de Biologie Animale, Lomé
3. Benin
Université d'Abomey-Calavi, Laboratoire d'ecologie appliquee (LEA), Faculté des Sciences Agronomiques (FSA),    Cotonou
Faculty of Engineering

LAMP4Yaws - Clinical evaluation of a Loop-mediated isothermal amplification test for Treponema pallidum pertenue: A Diagnostic tool to support Yaws Eradication
Department of Microsystems Engineering (IMTEK)
Yaws, caused by the bacterium Treponema pallidum subsp. pertenue (T. pallidum), is a neglected tropical disease affecting millions of individuals in poor rural communities in Africa, Asia, and the Pacific Islands.
This study is a multi-country clinical evaluation trial with sites in Ghana, Côte d'Ivoire and Cameroon.
Faculty of Environment and Natural Resources
ASAP, Agroforestry in Southern Africa – New Approaches to Land Use Systems in a Changing Climate
Department of Forest Sciences - Chair of Forest Growth

Signs of climate change are already apparent in Africa's southern countries. Dr. Jonathan Sheppard, Dr. Christopher Morhart, and Prof. Dr. Hans-Peter Kahle of the Chair of Forest Growth and Dendroecology of the University of Freiburg are investigating solutions that will shield local agriculture against the effects of climate change. They would also like their work to contribute to sustainable development of these countries.
Geographies of resettlement in the context of multi-scale global environmental change and degradation processes - a case study of coastal resettlement in the Volta River Delta in Ghana
Geography - Geography of Global Change

During the last five decades, state-led resettlement has accompanied many construction projects of dams - especially in the Global South - and has been framed as a side effect that needs to be accepted in order to foster development. However, resettlement is nowadays increasingly taking place in response to extreme weather events that become more frequent and intense, also due to climate change. On a global level, low-lying coastal regions which often have a high population density and are threatened by flooding and coastal erosion due to global sea level rise are particularly vulnerable.
The research project will make a contribution to this new field of research and therefore analyzes the Ghanaian example described above as part of a case study.
Urban Footprints Project
Transformation to sustainable energy systems
Global warming and the depletion of resources are enormous environmental and societal challenges of our time. Globally, scientists and politicians agree that meeting these challenges requires major transformation processes compared to business as usual.
The Footprints project focuses on the current as well as the potential future role of cities in combating climate change and resource depletion.
Six international cities - Cairo and Lagos amongst others (urban climate and resource protection).
Faculty of Economics and Behavioral Sciences

Political Economy of Land Grabbing
Department of Economics

"Land grabbing" refers to the purchase or long-term leasing of large agricultural areas, mainly in developing countries, by state actors and private investors from industrialized and emerging countries. Usually, a power asymmetry that is detrimental to the local population is suspected.
The perspective of modern political economy as the analytical starting point of the research project allows an interdisciplinary approach, including political science, economic and sociological aspects.
more... (enter keyword: "Land Grabbing")